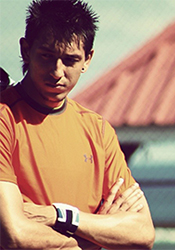 Welcome to my personal site.
I have witnessed the rise and fall of empires... the birth and extinction of entire species... Over countless millennia the foolishness of mortals has remained the only constant. Your presence here confirms this.
---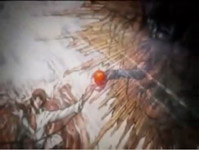 In the shadows that keep expanding,
we exchange revolutionary vows.
I won't let anyone get in my way.

The recent past tells me of the future.
My ideals become my dreams.
The ending that everyone desires.

Someday I'll show you a world that shines in the light.
---

Here, you can view entries, and also read/post comments on the events.
---
Go to page : 1 » 2 » 3 » 4 » 5
---
14. The Future

~ Tue, 11th Aug 2009, 04:39 AM GMT
I've started to apply for (real) jobs
I've gotten into a Cisco flow
Training wise, i feel great. But my current football is charging too much this season so i'm going to have to look for another club.
On the bright side, it gives me a chance to go up a level i guess- if i find a team.
Chao Island is down, it should be back up soon. Sorry! It's not the host though, it's our database. I need to un-clog it basically.
Also I finally got around to re-adding the pictures from the old site. They are in the media section.
2 people have commented, read and post your own
---
---
---
---
---
---
---
---
---
---
Go to page : 1 » 2 » 3 » 4 » 5