Here are a small sample of Flash Games that I enjoyed back in the day when Flash was cool and smart phones weren't a thing. In chronological order (most recent first). Links removed since Flash is not supported anymore.
---
Aether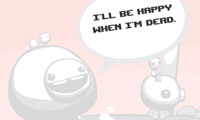 This game was posted by Fusion in the topic I made on Chao Island. A short game, but the artwork and atmosphere of the game is amazing. A wonderful game.
---
Fantastic Contraption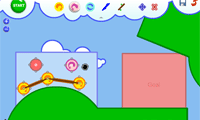 Nearing the end of my Spin The Black Circle obsession, I posted the game on the Chao Island forums. Another user (ChaosTiger) posted Fantastic Contraption in the same topic. I started the game slowly, still obsessed with lowering my time on Spin The Black Circle. I got more and more into Fantastic Contraption, almost on par with Spin The Black Circle.
After finishing with Spin the Black Circle, i could concentrate on Fantastic Contraption. Each level made me more and more eager to finish them. Some of my designs were outrageous. I finished all of the game in about a month or so, except for one level (level name was Unpossible). I actually gave up, but couldn't help but return in 2009 to try again. I HATE losing.
The music in this game was also flowing through my house endlessly, it's addictive. The music is excellent in fact, as good as Spin The Black Circle.
The game is like lego for graduates. I eventually completed the Unpossible level, and finally got detached from the game.
---
Spin The Black Circle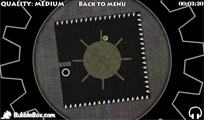 After finishing university, I stumbled accross this game via the Gamefaqs message board. The topic title was something along the lines of "i'm addicted to this game".
The music and the flowing gameplay got me hooked. After a few days I had completed the game with a time of around 7 minuted. Not satisfied, I replayed through the levels beating all my times. My thirst was still not quenched, i played the game nearly everyday, with the music ringing through my household looping endlessly for hours and hours.
I eventually got a final time of 00:03:39, and emailed the creator praising his work.
---
Grow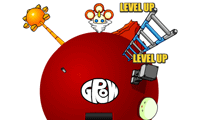 This was also found on the FHM top 100 games list. A puzzle game, where you don't really get any instructions (my favourite =)
You have to select things in the right order to make the object "grow". After Grow, there is Grow Cube, Grow Tower, Grow RPG and a few others. It's a great game! (Good music/sounds effects too).
---
Squares II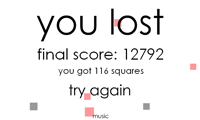 I can't remember how i found this game, but it took over my 6 Form (A level) exam period. Amazing music and flowing gameplay.
I became obsessed and soon started dominating at the game. I played this game for the next 3 exam periods (including university).
Another big shock I had was listening to a Daft Punk album and hearing the music from Squares. I was happy.
My best score i recorded was 20842, with 168 Squares.
---
Panda Adventure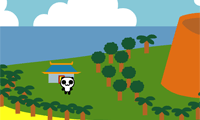 Found by visiting the Panda Golf Website. Excellent music, and a great story. This is a very heart-warming game.
You have to play in Internet Explorer for the music to work. (Opera only plays the first track on loop so you don't get the proper experience, and the radio won't work.)
Once again, the music is important so open Internet Explorer!
---
Panda Golf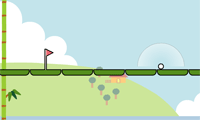 Found during GCSE time i think. I never actually completed the whole game until exam time in my second year of university though. Great music!
Exam periods are the perfect time for addictive flash games.
You have to play it in Opera or Internet Explorer to get the music though =(
---
Roberto Baggio's Magical Kicks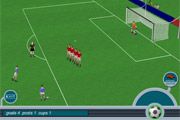 Back in school days, i found out about the FHM top 100 flash games. This was on it. It was found on the official Roberto Baggio website, and never ended =|
I probably scored over a thousand magical kicks in my time. I started playing it again during exam time in university.
Sadly it's been taken down from the official website, but it can still be found. However there is no commentary. On the original there were excellent translations such as "The goalkeeper wasn't caught!".
---