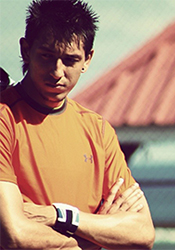 Welcome to my personal site.
I have witnessed the rise and fall of empires... the birth and extinction of entire species... Over countless millennia the foolishness of mortals has remained the only constant. Your presence here confirms this.
---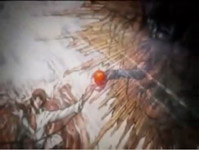 In the shadows that keep expanding,
we exchange revolutionary vows.
I won't let anyone get in my way.

The recent past tells me of the future.
My ideals become my dreams.
The ending that everyone desires.

Someday I'll show you a world that shines in the light.
---

Here, you can view entries, and also read/post comments on the events.
---
Go to page : 1 » 2 » 3 » 4 » 5
---
---
23. Blogs, diaries, books, and calendars

~ Tue, 4th Jan 2011, 04:41 PM GMT
It's important to organise your time. Well, that's my current theory. This is my reminder to myself to keep things on track.
Blogs, diaries, books, and calendars. Yeah I got all of those. I'm also sorting a similar program for my PC.
Books. It's good to write. If you think too much, put it into writing. I realised this after a long time of dissing it.
Diaries. I mean the schedule type. Good if you can follow it.
Calendars. A cooler (but smaller) version of a diary. Great if you have a busy schedule, and you can see at a glance what you are doing in the week, and what your free days are.
This blog, is a good tool. I don't update it much, i'm not really sure what I want to write on my own personal bit of webspace facing the world. But it's here nevertherless. What's important is that it's my creation, and i love my creations >=)
Manage your time. I don't think there's enough hours in the day for what I want to accomplish so better make sure you are using the time you do have, correctly.
0 people have commented, read and post your own
---
---
---
---
---
---
---
---
---
Go to page : 1 » 2 » 3 » 4 » 5