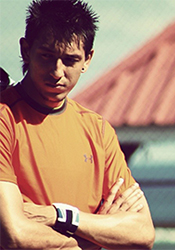 Welcome to my personal site.
I have witnessed the rise and fall of empires... the birth and extinction of entire species... Over countless millennia the foolishness of mortals has remained the only constant. Your presence here confirms this.
---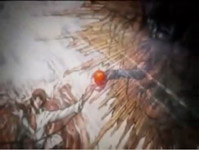 In the shadows that keep expanding,
we exchange revolutionary vows.
I won't let anyone get in my way.

The recent past tells me of the future.
My ideals become my dreams.
The ending that everyone desires.

Someday I'll show you a world that shines in the light.
---

Here, you can view entries, and also read/post comments on the events.
---
---
---
40. The path becomes clearer with each bloody step

~ Wed, 23rd Sep 2015, 07:29 AM GMT
I fought, wept and bled for God and the Order. I would have died for my brothers, every single one. And how do they reward my piety, my devotion? They exile me to the land of the damned.
I know now that my brethren are merely God's tools. He has given me this path to walk, so I shall muster my strength and my power... and my faith. It is my shield against the darkness to come.
0 people have commented, read and post your own
---
---
---
---
---
---
---